Website Design
A website is successful when it's visual, content, usability and functionality is in its right place. A website design should always be user-friendly and it has now become the basic requirement for any website design company to follow and implement, so that it generates sales and profits in the long run. Effective or proficient designing is not just about choosing any image for a content and making that live on the website. It is about attracting customers with that they like to see the most.
Spaces are essential. Space plays a vital role for a website. It defines the hygiene of a website. Too much of content and images could clutter a website and make it look shabby too. We make all of our websites appealing, eye soothing, beautiful and above all spacious.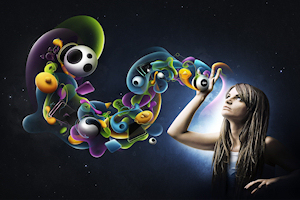 Colors and contrast go hand-in-hand.
Color has a very strong influence on a web design. Every color and a combination mean a lot for building a brand awareness and repute. We play with colors and contrast that suit the best for a brand or a website. We give your website the overall look it deserves and what a customer would like to see. Sales and profits are sure to follow you easily there on!
How Can We Benefit your Business?
A well-designed website has become a necessity for business owners who wish to increase their customer base, improve their level of customer service and promote their brand to customers beyond geographical boundaries. We are a reputed web design company that will design an easy-to-navigate, attractive website, keeping in mind your target customers.
With Our Design, you will be able to gain more trust in the market.
Many customers prefer to check a business website before making a purchase. With a good design, you can attract quality traffic to your website which will help you get more business. You will be able to tackle competition with a professional looking website. We always offer fresh designs that will take your internet presence to a new level.