Website Hosting
Web hosting refers to a service that puts your website on the Internet. In other words, it makes your website available to your users. In general, most websites are intended to be viewed by anyone on the Internet, at any time. If you want anyone on the Internet to be able to view your website at any time, you need to make sure your website is running on a server which is connected to the Internet 24 hours per day, 7 days per week (24/7).
Lehigh Valley Website Hosting can keep your site online without breaking your bank account! We don't offer confusing "packages" or "deals" on our hosting. No "Gold", "Silver" or "Bronze" plans here. Just plain, simple, open and honest.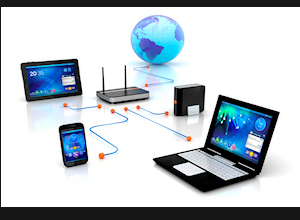 Small to medium size commercial website:
$200.00 @year (early cancellation non-refundable).
Corporate website:
Pricing for larger corporate accounts may vary according to content of site. Please contact us so that we may discuss your needs.
Already have a website but hosting it elsewhere?
We'll match the price you're paying now. No setup fees, no transfer charges, we'll take care of everything for you, no hassles, no worries. Give us a call today and come home to Lehigh Valley Website Design where we take a personal interest in our neighboring businesses, and where our clients become friends!
Including:
No Set Up Fees
100 MB Disk Space
MySQL Database
Up To 15 POP Accounts
SSL Encryption Available
Free Domain Transfers
10 GB Monthly Transfer
Unlimited E-mail Forwardingr
Free website statistics
Unlimited 24/7 FTP Access
Perl Capability
E-mail Auto-Responders
24 Hour @day Monitoring